Living a safe and healthy lifestyle requires dedication in any season. This summer, Boostceuticals assists in natural way of taking control over high blood pressure against high humidity weather.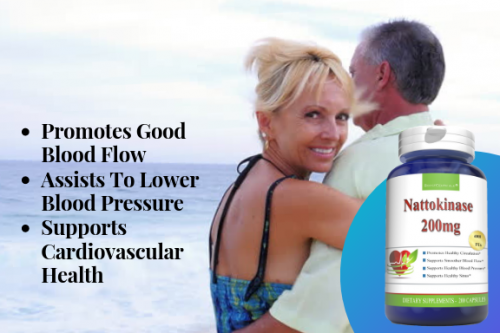 New York NY, United States - May 5, 2019 /MarketersMedia/ —
Most adults know that summer heat can create dangerous health risks, like sun stroke and heat stroke. But fewer people are aware of the risks associated with high humidity. Research shows that when the humidity rises, especially when it is combined with soaring temperatures, it can create big issues for people with cardiovascular problems. For people with cardiovascular trouble, hazy, hot, humid days can be downright dangerous.
But the brutal heat wave gripping much of the country during summer is unpleasant even for healthy folks. The body shouldn't get too hot (or too cold). If the temperature rises too far, the proteins that build the body and run virtually all of its chemical processes can stop working. The human body sheds extra heat which can stress the cardiovascular system. Medications can also interfere with heat regulation. Beta blockers from medications slow the heartbeat, and so limit the heart's ability to circulate blood fast enough for effective heat exchange. Diuretics (water pills) make dehydration worse by increasing urine output. Some antidepressants and antihistamines can block sweating.
The good news is, aside from optimizing dietary intake, exercising, and effectively managing stress, the odds of lowering blood pressure can be increased with all-natural supplement like Boostceuticals Nattokinase. Nattokinase, an enzyme isolated from natto (the bacterium Bacillus subtilis, from a traditional Japanese food made from fermented soybeans that has been eaten for millennia), has been found to have unique health benefits.
Nattokinase has been shown to break down and dissolve fibrinogen, a component of blood clots and artery hardening plaque, which are risk factors for cardiovascular disease, and has no side effects. Consumption of Boostceuticals Nattokinase is linked with lowering systolic and diastolic blood pressure, as well as viscosity, which in turn improves blood flow and subsequently, lowers blood pressure. Boostceuticals Nattokinase won't only help in assuring a healthy blood pressure during hot humid days but will do so all year round.
Stroke Victor, an Amazon customer shared how Boostceuticals Nattokinase worked within just a few days. "I could see it when I was getting pricked to test my glucose levels. My blood squirted which is great my blood had been thick for years. Making my pressure too high. But this along with other supplements made me feel like a teenager again." He added on Amazon Review. Boostceuticals Nattokinase has been proven effective by many more of its users.
About Boostceuticals Nutrition
Boostceuticals is dedicated to supporting people on their pursuit of health and wellness. With the right blend of nature and science, all Boostceuticals supplements are manufactured to the highest-quality standards in the USA in an FDA certified facility adhering to all GMP requirements.Every step is taken to ensure the development of superior and fine quality nutritional supplements. With its use of natural ingredients and being GMO free, it has become the sensible and healthier choice for every American household.
Contact Info:
Name: Alicia Walters
Organization: Boostceuticals
Address: 228 Park Avenue, S# 71493
Website: https://pxlme.me/yEnJnpkV
Video URL: https://www.amazon.com/dp/B07GBHMZBM?ref=dp_vse_rvc2
Source URL: https://marketersmedia.com/be-prepared-and-feel-safe-from-high-blood-pressure-this-summer/508973
Source: MarketersMedia
Release ID: 508973